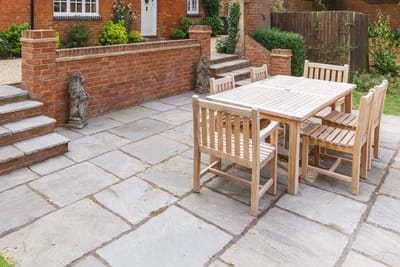 Looking for a local company to lay your patio or new driveway? Then look no further than ASJ Hardscapes. We are a trusted, professional company with a great reputation of quality and craftsmanship which is fully guaranteed.
We are happy to welcome enquiries from the home counties and surrounding areas. Our team work closely with our customers to ensure they are completely satisfied with the job in hand. With many years in the industry and our exceptional expertise, we ensure each and every project is properly organised and efficiently completed to the highest standards, using only the best quality materials.
At ASJ Hardscapes we understand that sometimes it's hard to visualise just how something is going to look when it's finished, after all, it's quite a big investment and can add a lot of value to your property so it's worth getting right first time. Our first consultation is free and we will come to you to discuss what you have in mind and hopefully make some helpful suggestions.